Join Now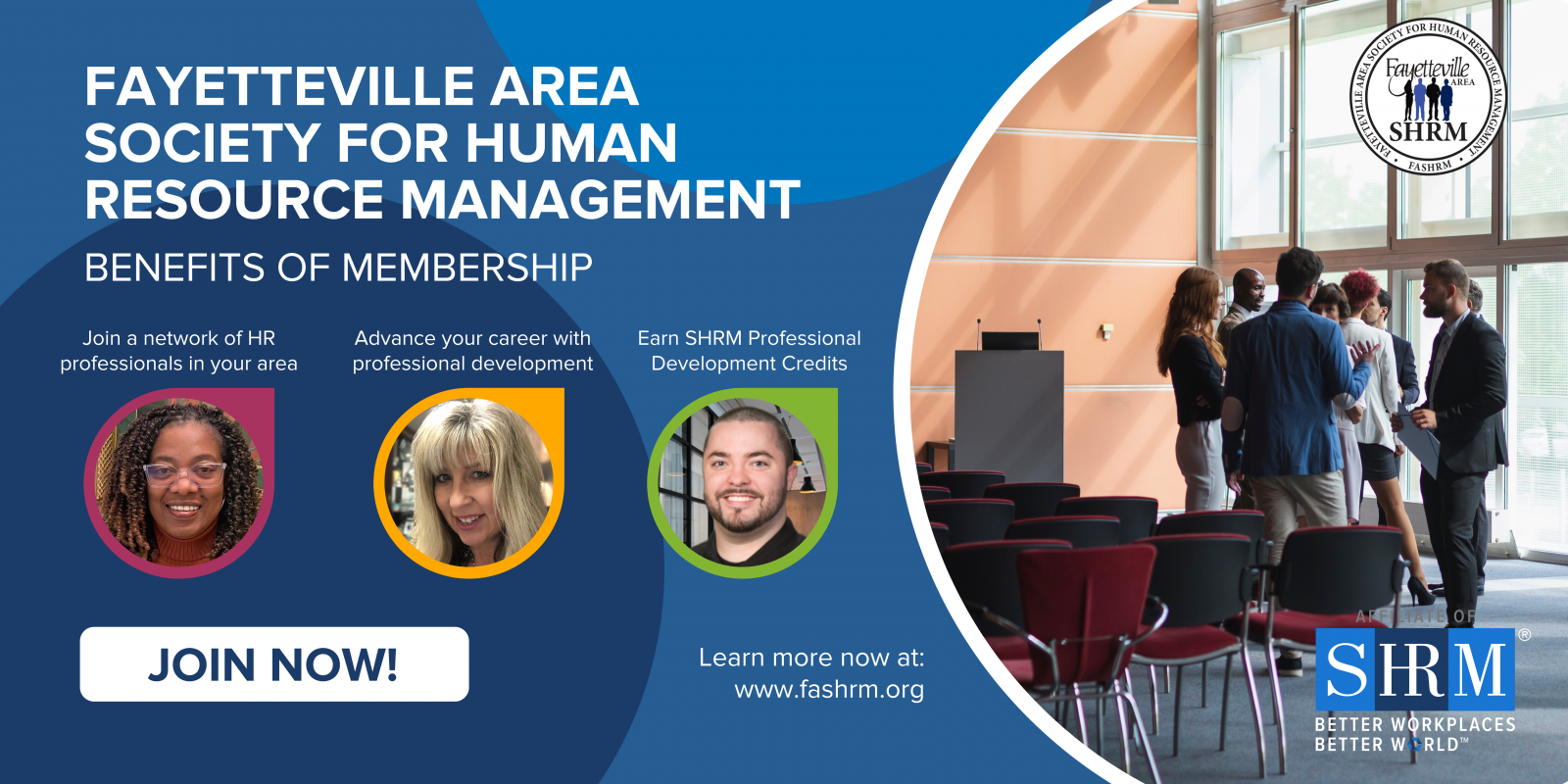 When you join FASHRM… you will receive a wealth of services and programs from our local chapter to maintain top performance as a human resource professional. As an affiliate chapter of the Society for Human Resource Management, our local chapter has access to a wealth of information regarding current workplace issues and emerging developments in human resource management. Our local chapter also provides a wide variety of member services to improve your professional knowledge and broaden your skills.
Member Services include
Professional Development
Compensation and Benefits
State Conference
Legislative Updates
Networking
Accreditation
Professional Transitions Network
Membership Categories
Regular Member: persons whose positions are comprised primarily of the practice of personnel, industrial relations or human resource management for their employers in a managerial, supervisory or professional capacity; or faculty members in personnel administration in an accredited college or university.
Associate Member: persons who have shown a commitment to the field of human resources by way of educational background or previous employment and are currently in pursuit of obtaining employment in the human resources field; persons who practice human resource management as management consultants or labor attorneys.
Honorary Member: any person who retires while an active member.
Please click the button below to submit your online application and create a user account.